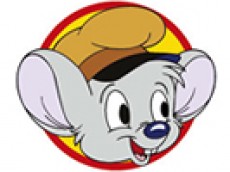 Hlapić
Hlapić – the favourite Croatian cartoon caracter. Hlapić, Gita, Amadeus and Bundash, and lot of others popular heroes, are waiting for you together with our carefully selected products. You will recognize them in stores because of their attractive and recognizable packing, where Hlapić and Gita are inviting you to have fun, to play and to do sports with them.
Watching movies and playing social and computer games sometimes can be really tense so you might need snack to calm down the warm atmosphere.
Then you can offer your friends with Hlapić chips and flips, and mmm... Hlapić desert banana.
The new Hlapić snacks are a good idea for picnic and trainings. You just put them into your bag and during the break or after sport activities, they will come in handy for you and your friends.
Chew Hlapić chewing – gum with tattoos and then enjoy in delicious Hlapić lollipops. Hapić products do not contain artificial colours or preservatives.


Enoy with Hlapić!
| SKU | BARCODE | COMMERCIAL PACKAGING |
| --- | --- | --- |
| Hlapić desert banana 20g | 3859892441005 | 45 pieces |
| Hlapić chips paprika 25g | 3859892441036 | 35 pieces |
| Hlapić flips 30g | 3859892441050 | 30 pieces |
| Hlapić baby wipes 80/1 | 3859892441074 | 24 pieces |
| Hlapić gum strips 9g | 3859892441098 | 200 pieces |
| Hlapić chewing gum 20g with tattoos (flavors: tutti frutti, cola, strawberry) | | |
| Hlapić lollipop 6g cherry flavor | | |